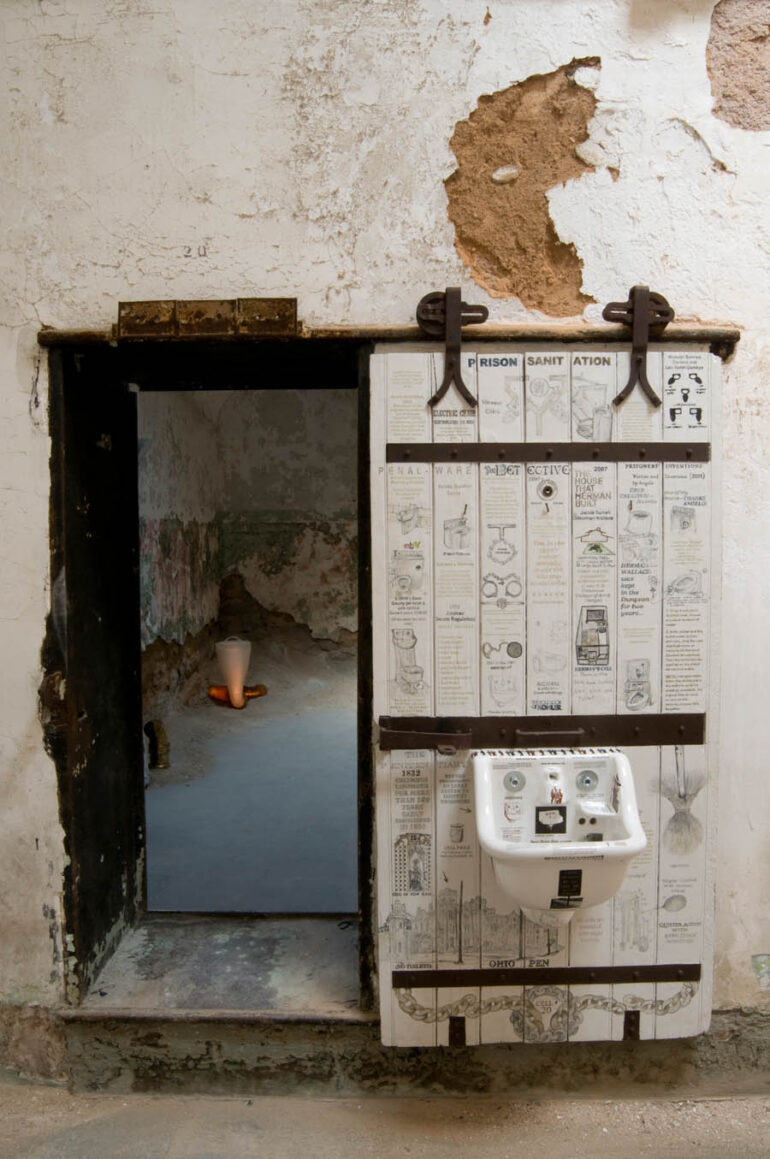 Purge Incomplete – Eastern State Penitentiary Exhibition
May 21, 2007
Installed at Eastern State Penitentiary historic site, Philadelphia, 2009
Installation photographs by Jason Wierzbicki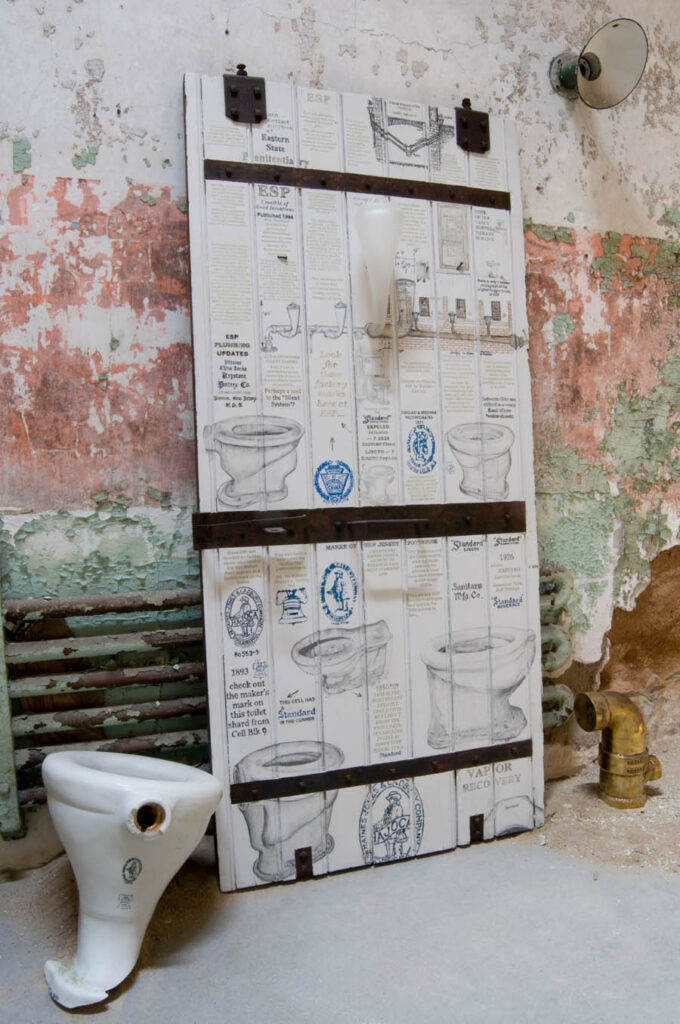 I used to sneak into the penitentiary with friends and students when I first moved to Columbus in 1989 to teach in the art department at OSU. Right before that, I had a 6 month artist residency at the Kohler bathroom fixture company, as a recipient of their incredible "Artist In Industry" program. I remember seeing these voluptuous, sexy objects pass by in the pottery, when I asked what they were- prison sinks!That provocative fixture stayed with me for the next 12 years.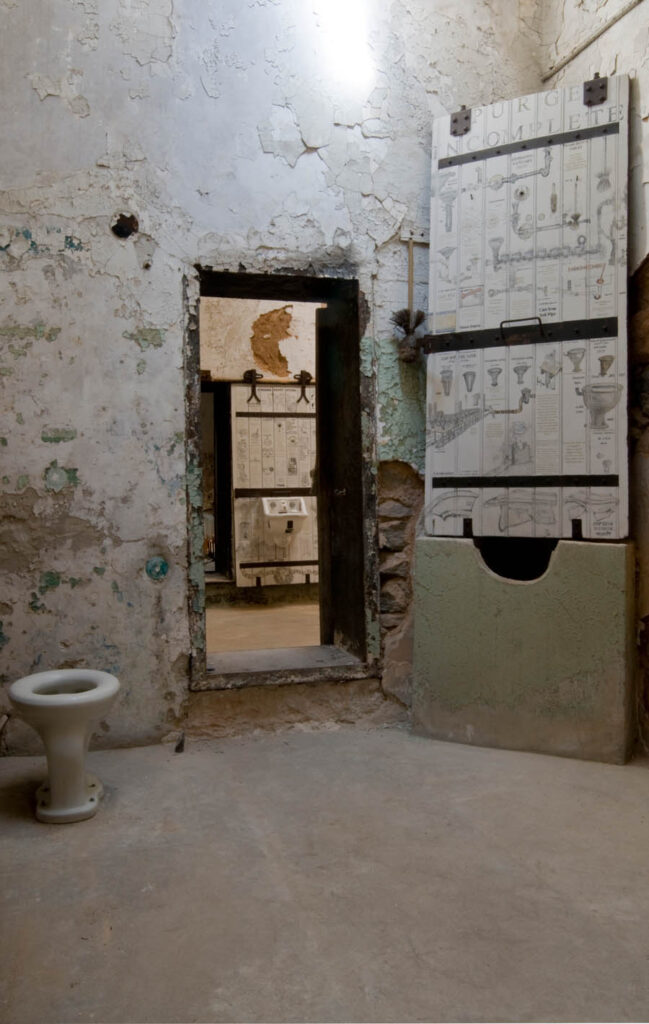 In 2000 I was invited to the Gustavsberg factory in Sweden as an artist/participant in the water closet workshop. (in the interim, I had done other bathroom installations, I was on a kind of toilet circuit.) I researched the history of penal institution sanitation from two viewpoints: the prisoners who must use and the manufacturers who make them. I was struck by the dehumanizing aspects of the designs (The suicide resistant toilet is so narrow that you can't drown in it) –with demeaning names like " the suicide resistant comby". From the prisoner's perspective, the ingenuity and the way things like toilet paper and the toilet itself became both communicative devices and a way to add some comforts to a sterile environment.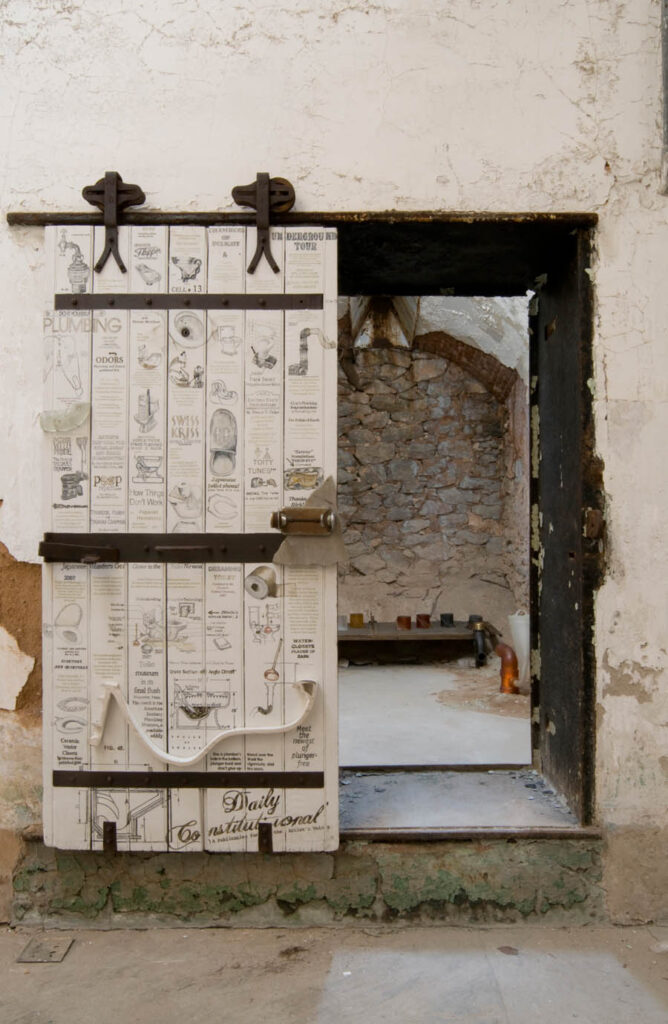 My research of course led me to think about what was at the Ohio penitentiary in terms of sanitation there. Built in the 1830's, those prisoners used "night soil buckets". Meanwhile in 2007 I proposed doing a piece on the history of penal institution sanitation at Eastern State penitentiary historic site in Philadelphia. I knew that slightly earlier penitentiary had the first institutional plumbing fixtures and other institutional systems many of which worked miserably. "Purge Incomplete" was the resulting installation situated in 2 adjacent cells. My research was painted and printed on prison doors, none of the earliest fixtures exist so I made effigies of those while at a second Kohler artist residency in 2007/8.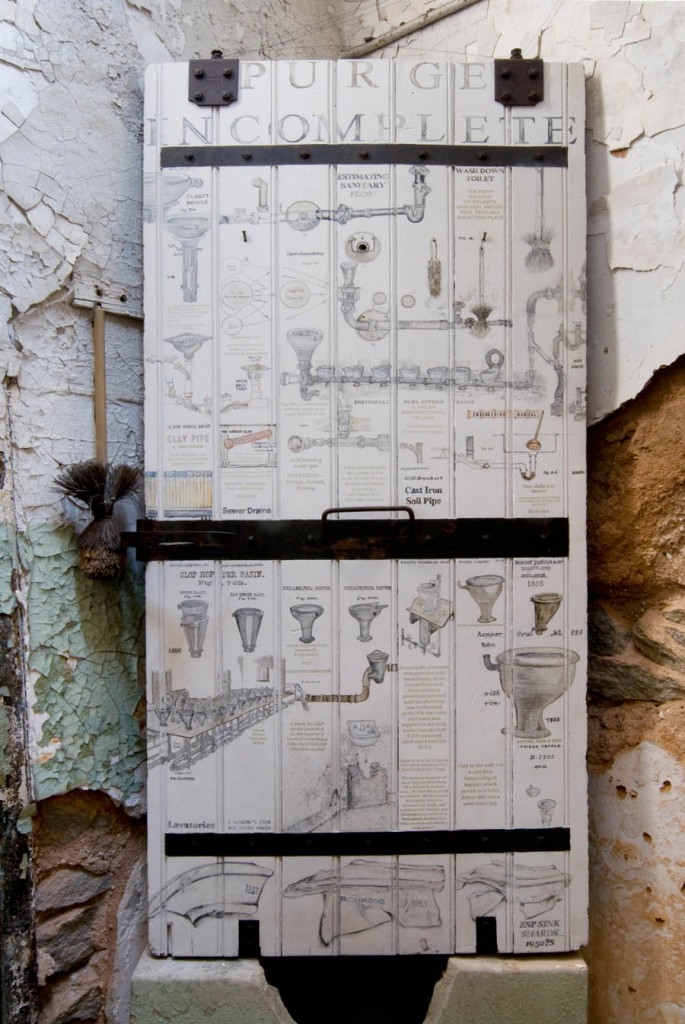 In 2010, I began making an artist book titled "Toilet Worship" at Logan Elm press. My painting of the Ohio penitentiary is of coarse included there.  As part of "Finding Time: Temporary Public Art for the Bicentennial, I created a book about Columbus without rose colored glasses. I did all the paintings for that artists' book, and it gave me time to deeply research the penitentiary in Columbus as well as activities by and for the prisoners, such as the graffiti they left at the state house, since the prisoners built it.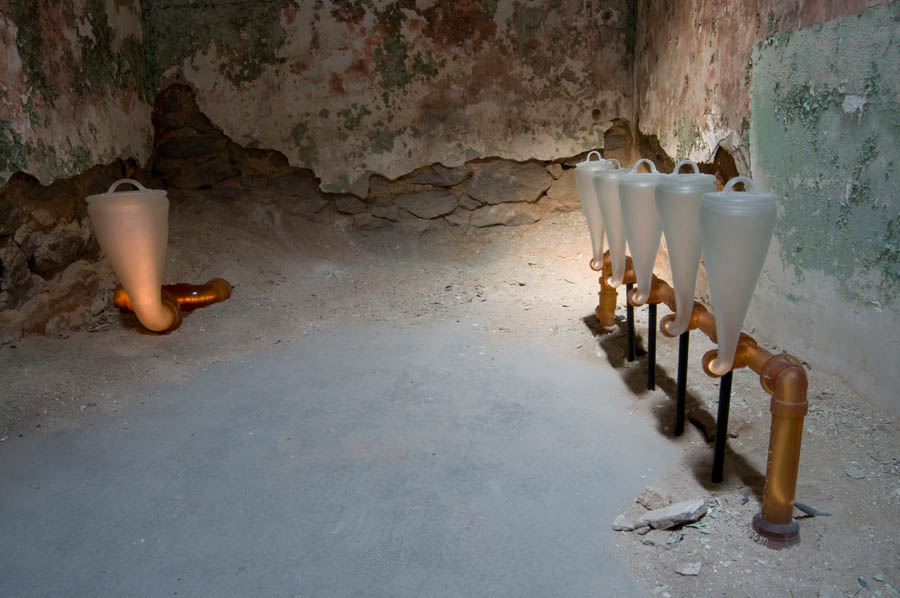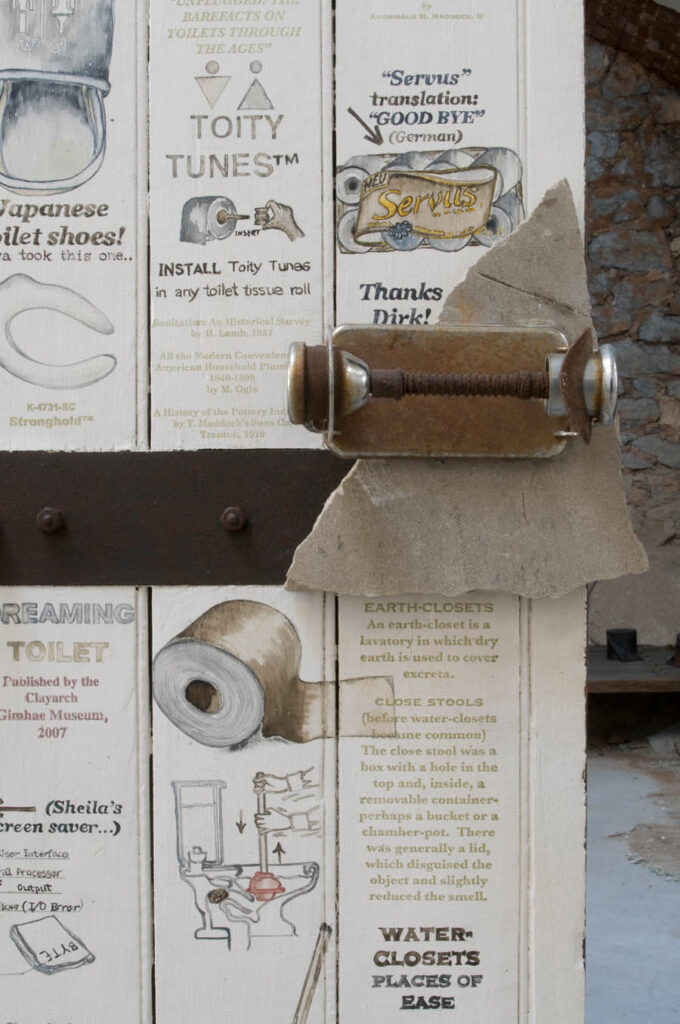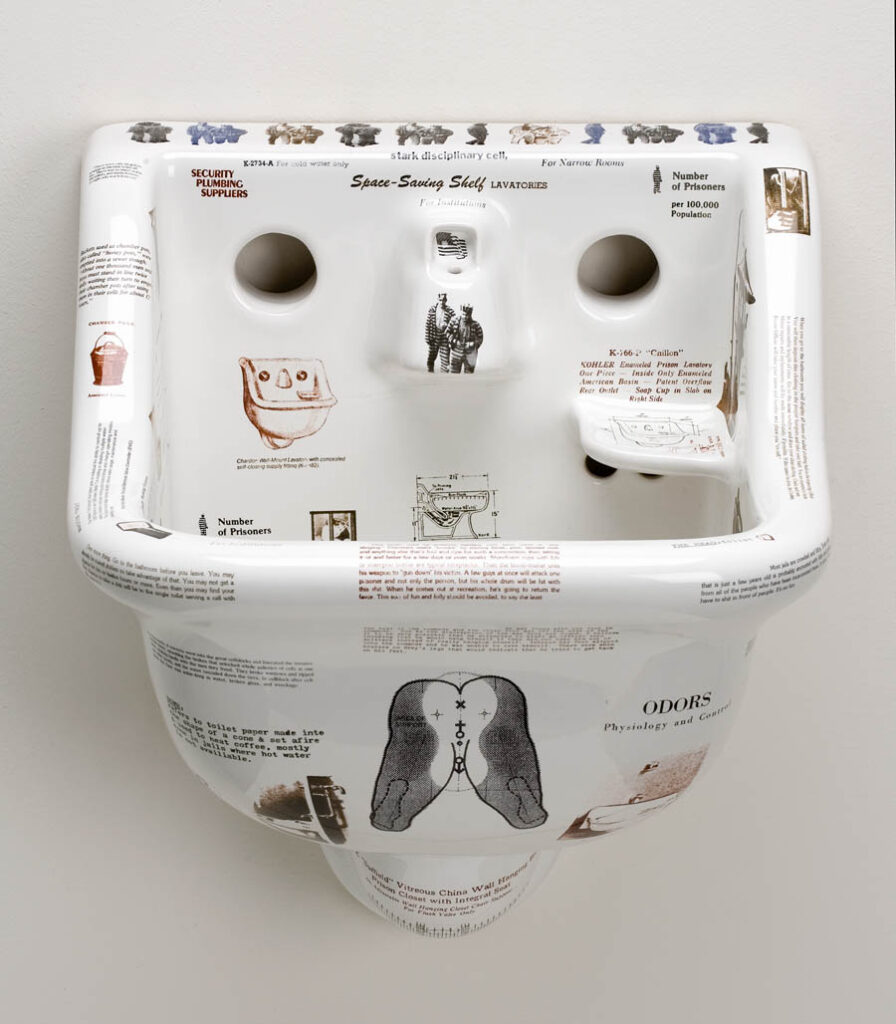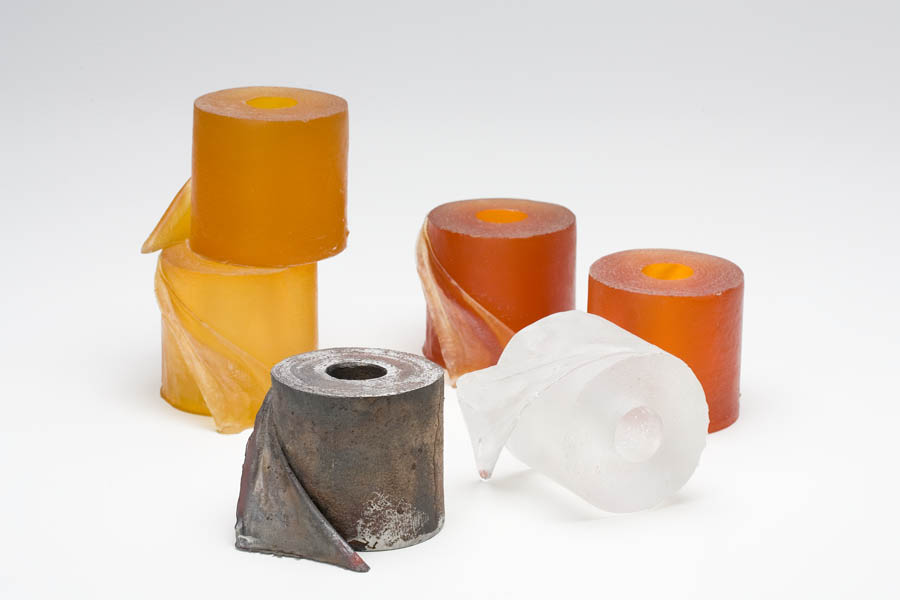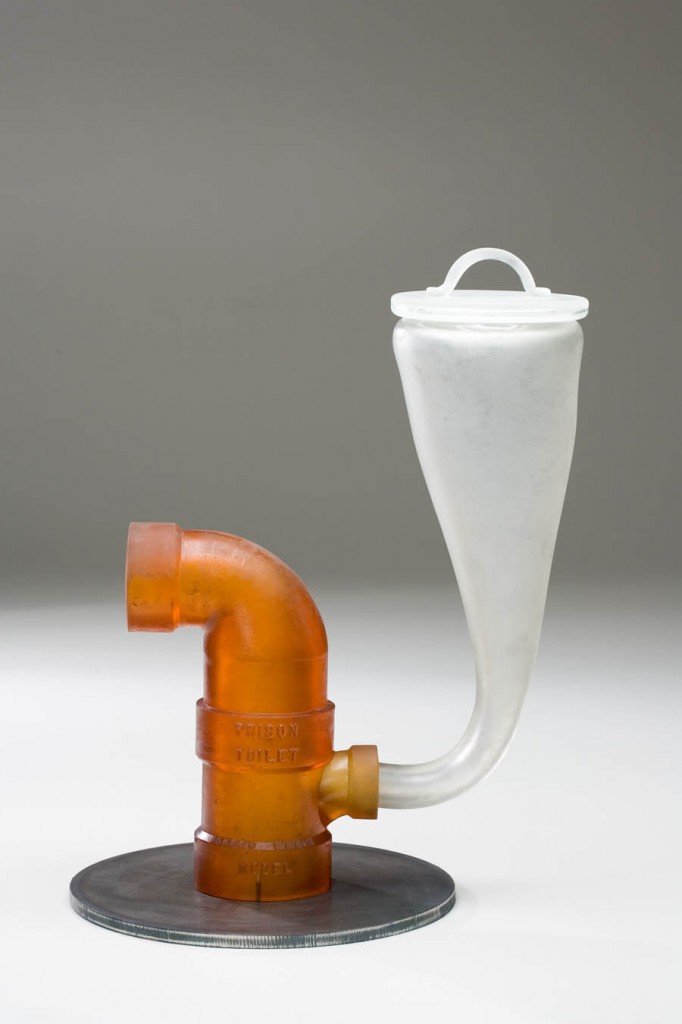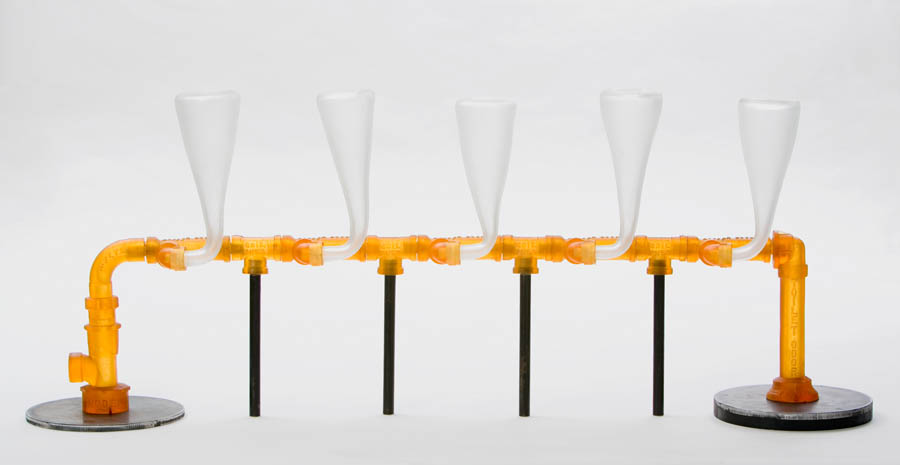 E.S.P. Proposal Drawings