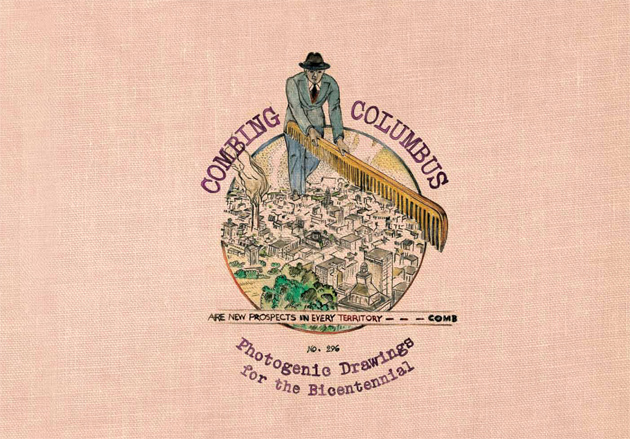 Combing Columbus: Photogenic Drawings for the Bicentennial
May 28, 2013
Book (edition of 1,100)
2013
9″ x 14″
Commissioned and published by Finding Time: Columbus Public Art 2012.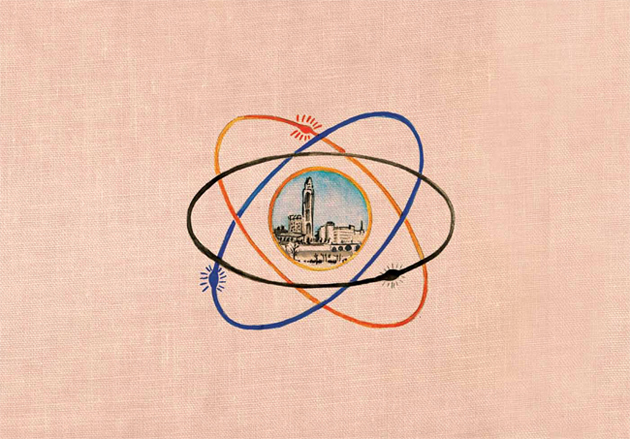 Sculptor, printmaker, and bookmaker Mary Jo Bole has worked throughout the bicentennial year to create drawings for a commemorative book about Columbus. The artist's delight in historical facts—and curiosities—has driven her extensive research in libraries and archives throughout the city where she has unearthed historical images of Columbus ranging from the profound and moving to the absurd and hilarious. Bole has distilled a smorgasbord of material into 36 drawings to be published in a contemporary version of a commemorative tome: an artist's book with images and notes on Columbus's past and present filtered through Bole's idiosyncratic vision of the city she calls home.
Here you will find, for example, a rendering of a Christopher Columbus cartoon character from the centennial celebration soaking his sore feet surrounded by her tops picks of Doo Dah revellers. Did you know that there was an infestation of squirrels that brought about the Great Squirrel Hunt of 1822—followed in 1903 by the construction of a "miniature residence for the state house squirrels…placed in position on the Broad St. side of the lawn?" Neither did we. All this and much more awaits us between the covers of Combing Columbus. A copy of this treasure of the bicentennial will be placed in all branches of the Columbus Metropolitan Library.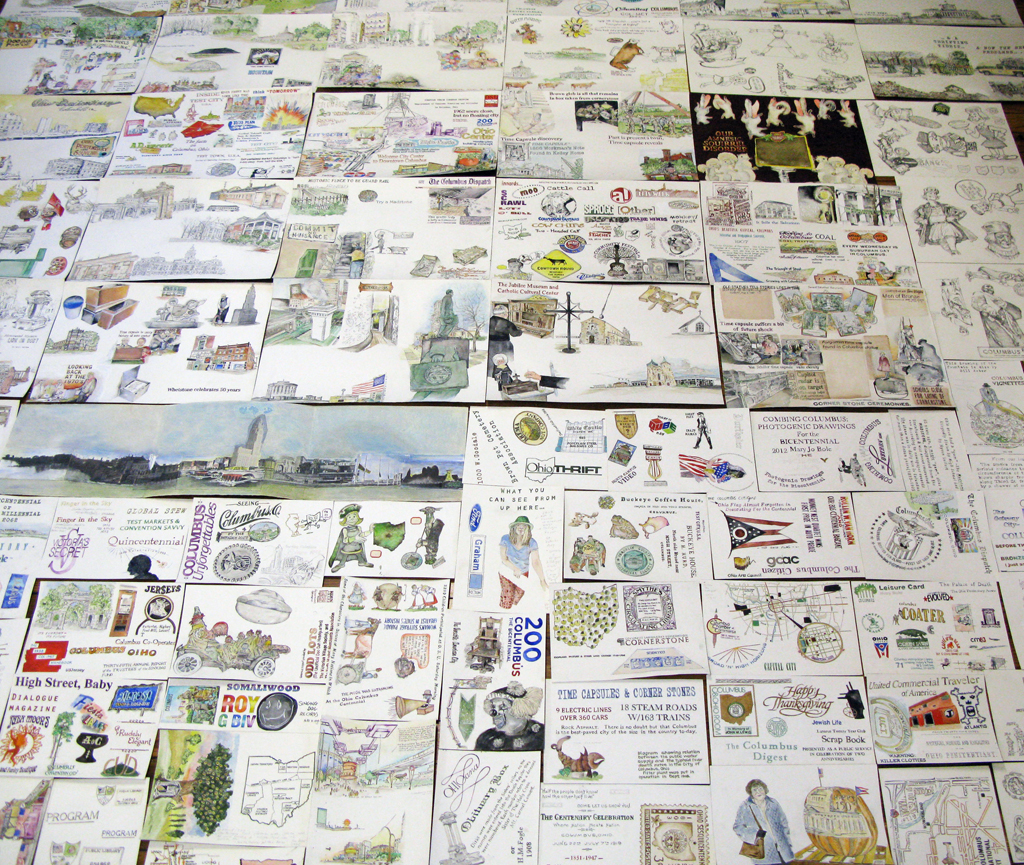 All 84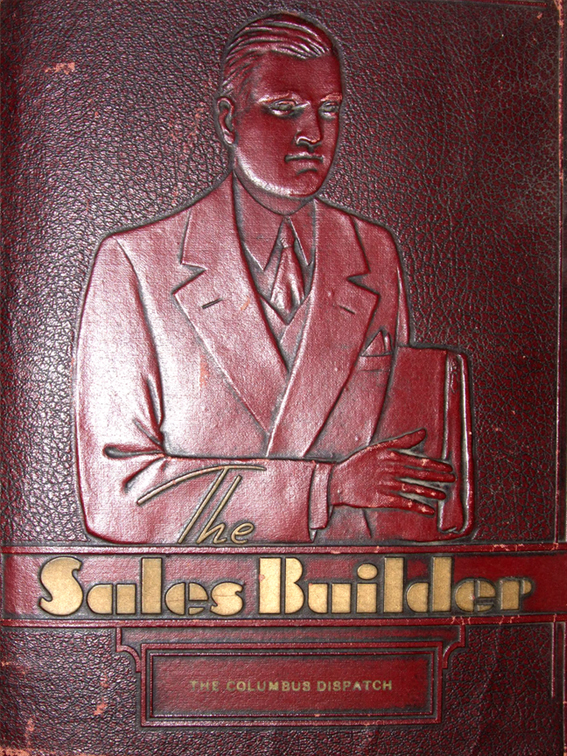 The Title comes from a page from the drift find; 1930-1940 Columbus Dispatch Salesmen course book.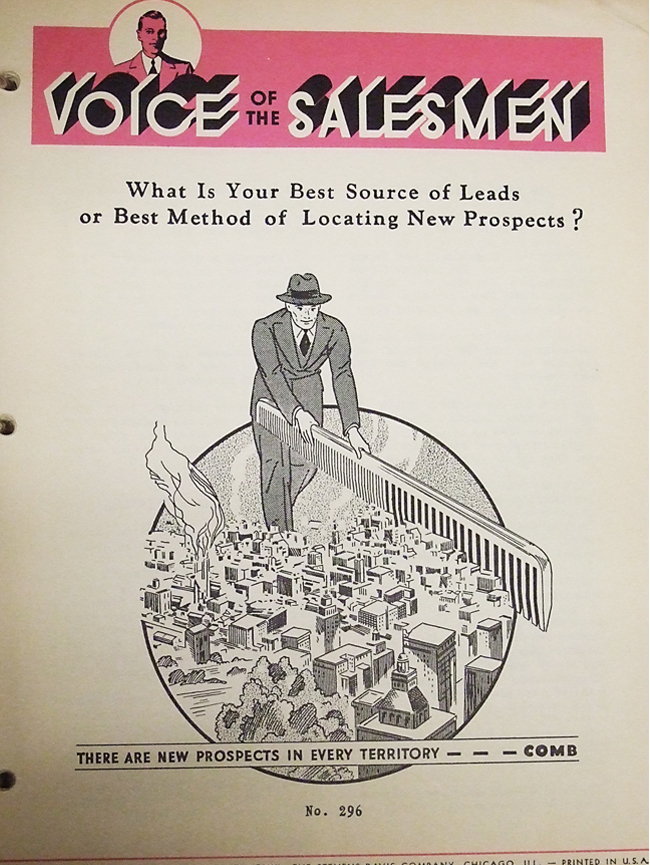 This is the page I utilized for my cover from the Dispatch Salesmen book. The graphics are stark, humors but with a strange sense of mind control. These images were an earlier influence for my book.