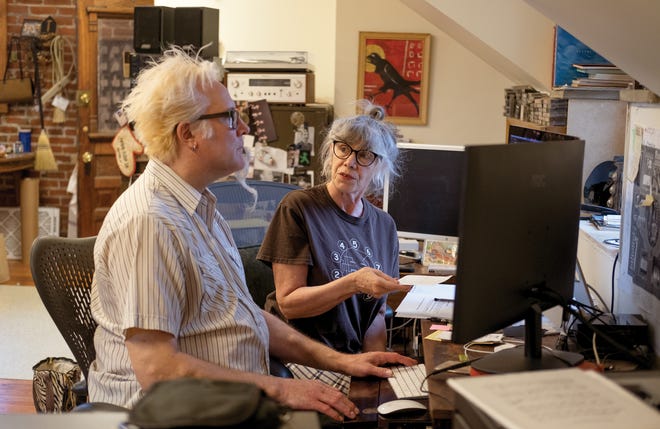 Columbus Monthly magazine article
July 19, 2023
https://www.columbusmonthly.com/story/lifestyle/around-town/2023/07/07/new-documentary-explores-the-emotional-weight-of-inherited-objects-mary-jo-bole/70390535007/
Mary Jo Bole Explores the Emotional Weight of Inherited Objects in her New Film
In 'Family White Elephants,' the Columbus artist digs into death, grief and 'ancestor syndrome.'
Tatyana Tandanpolie Columbus Monthly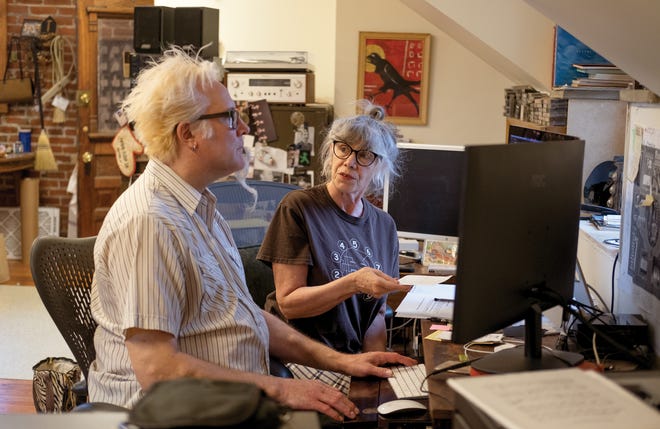 In the entry and dining rooms of Mary Jo Bole's Harrison West home, walls lined with ornate artwork and portraits of distant relatives surround a cache of heirlooms. Two chests store her late mother's belongings and century-old silver passed down through her father's Andrew Carnegie-descended lineage. A hutch holds stacks of china and crystal glassware while nearby sit an old gas lamp and her grandmother's glass-enclosed, silver vase, a gift from the Gilded Age industrialist.
"I love my mom's side because all we have from her side is a cup that came on a boat from Prague," the Cleveland-born artist says. "In some ways, it's a relief to have just one object to carry all this meaning as opposed to this pile of crap that gets at me."
Bole's home has become a physical representation of the "Victorian leftover culture" that she explores in her upcoming autobiographical film, "Family White Elephants." Nearly six years in the making, the documentary builds on her 2015 installation of the same name at the Columbus College of Art & Design, inspired by a porcelain white elephant found in the background of an 1880 interior shot of an ancestor's home.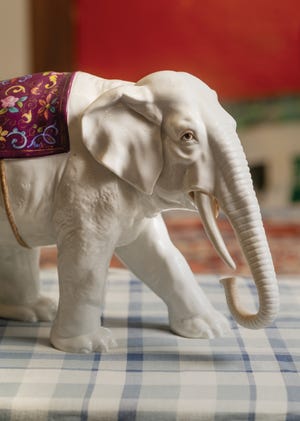 Through the story of her creative practice, the 67-year-old sculptor spins parallel tales of her hometown, its history and the legacy of her Victorian family members in the feature-length piece, connecting them through death, grief and the emotional weight of her inherited objects. "These were ideas and things that we talked about as she was editing it," says Jennifer Lange, the Wexner Center for the Arts' Film/Video curator who's advised Bole on the project since its inception. "I've seen so many cuts of this film over the years, and seeing how it's evolved and the questions that she's had about it—questions we've had about it—I feel like she's definitely learned a lot."
As the project nears completion, Bole, an inaugural Ohio Humanities at the Wex Film Fellow, is curating the film's score, smoothing transitions and fine-tuning voice-overs at the Wex's Film/Video Studio; she'll be working with Lange to color and audio correct in August.
The bulk of the edits, however, are occurring in Bole's backyard studio, also brimming with what she affectionately calls "MJ-ville": boxes of 19th-century family archives, her old drawings and abstract sculptures, and piles of research for her next film on monument plaques.
She expects to finish "Family White Elephants" by September with hopes that it will give her the closure she needs as the last living family member with keen knowledge of their predecessors.
"I gave half of the archive to the Western Reserve [Historical Society] museum—five [boxes]—and I think that's the only reason they're going to take the rest of it," she says. "Man, I'm gonna load them up because, I have to say, I love all of it, but it is time to get rid of it."